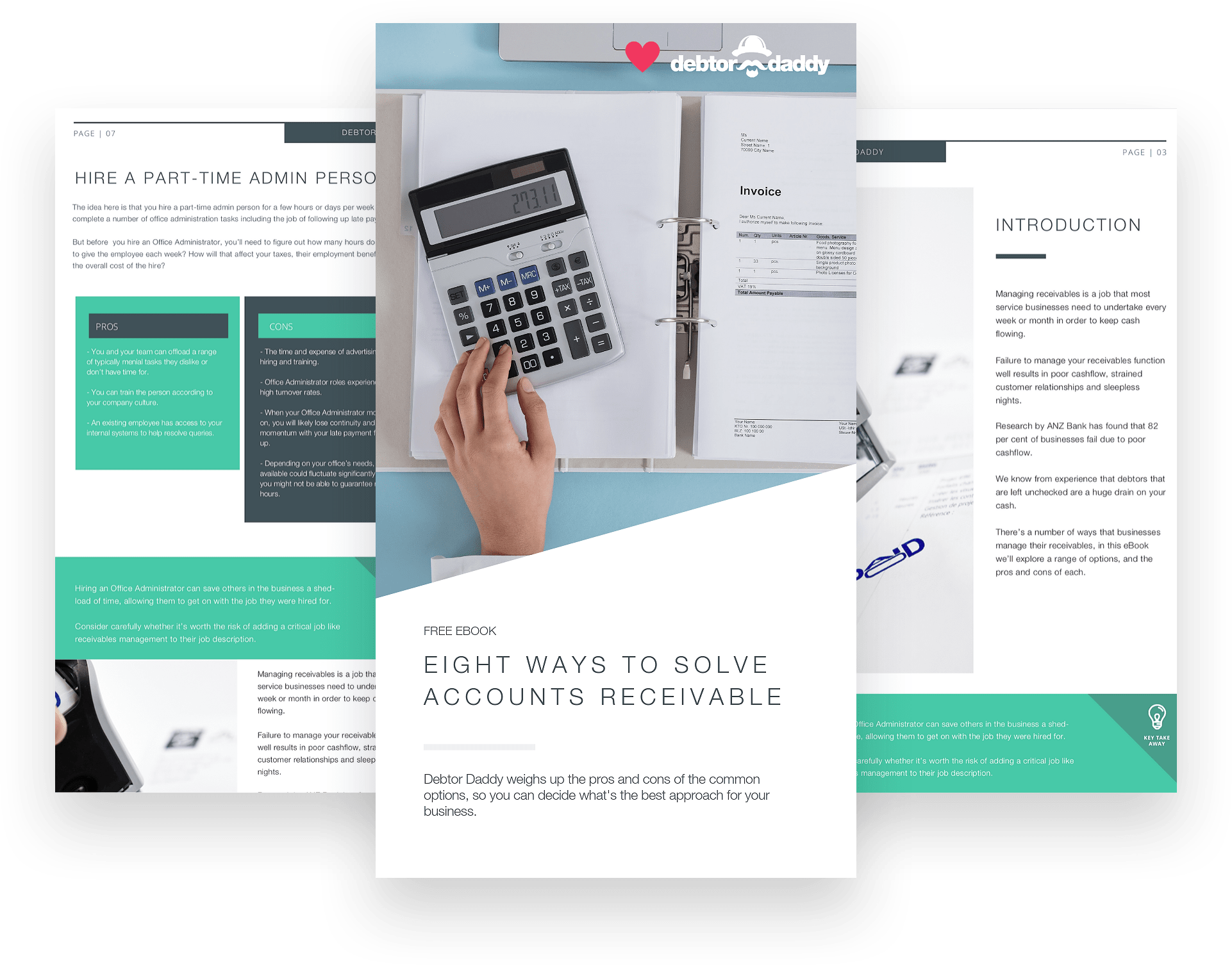 FREE GUIDE
Find out what accounts receivable option fits your business.
Managing receivables is a job that most businesses need to undertake every week or month in order to keep cash flowing.
Failure to manage your receivables function well results in poor cashflow, strained customer relationships and sleepless nights.

Inside this guide we explore:
– The most common options for managing accounts receivable.
– The pros and cons of each option.
–  Helpful tips based on our experience working with thousands of businesses, solving their 'getting paid' pain.
Free eBook: Eight Ways To Solve Accounts Receivable
was last modified:
February 28th, 2023
by