Remind
We'll mind your reminders.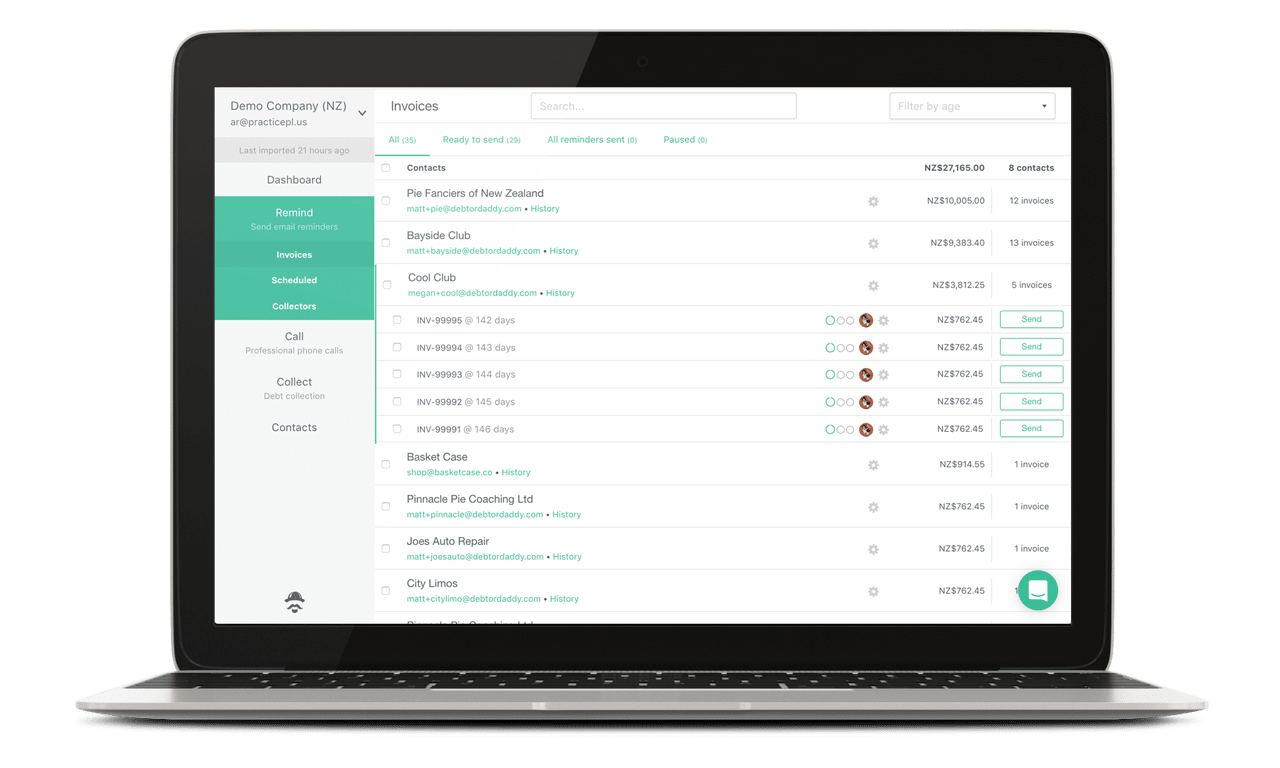 Personality goes a long way
CreditorWatch Collect offers a range of customisable reminders that you can tailor for each individual customer based on your relationship with them. Choose from a range of pre-written reminders, from firm to frisky, or create your own to improve your success rate and increase your cashflow.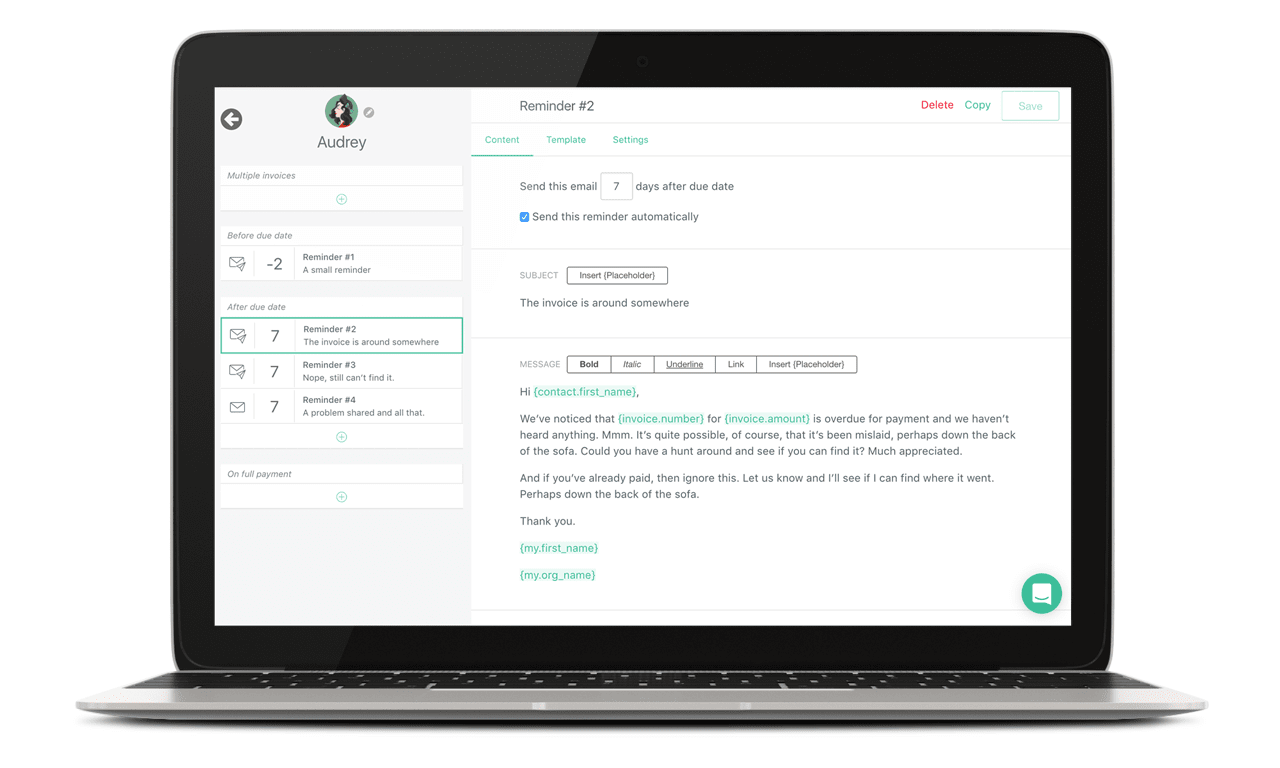 Customise
Select from over 15 pre-written reminders or modify to suit your needs.
Target
Assign an appropriate reminder to each customer to increase your chances of getting paid.
Automate
Automate, pause or manually approve reminders to suit your business process.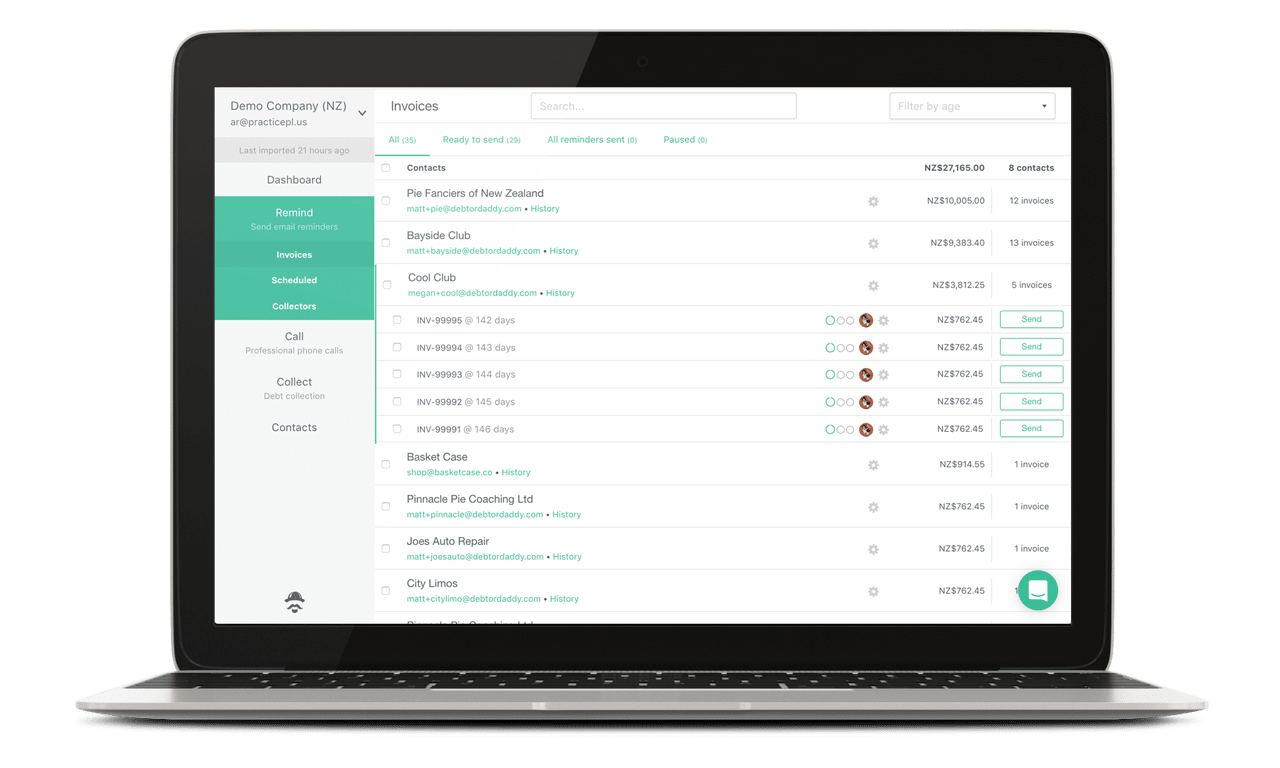 Monitor your invoices
The Invoices screen gives you a single view of your receivables. You can monitor progress, send and pause reminders, filter and search your overdue accounts, so you're always in control.
You call the shots
At any time, you can review, schedule or pause upcoming reminders, add your own notes, or review the entire history of a contact or an invoice.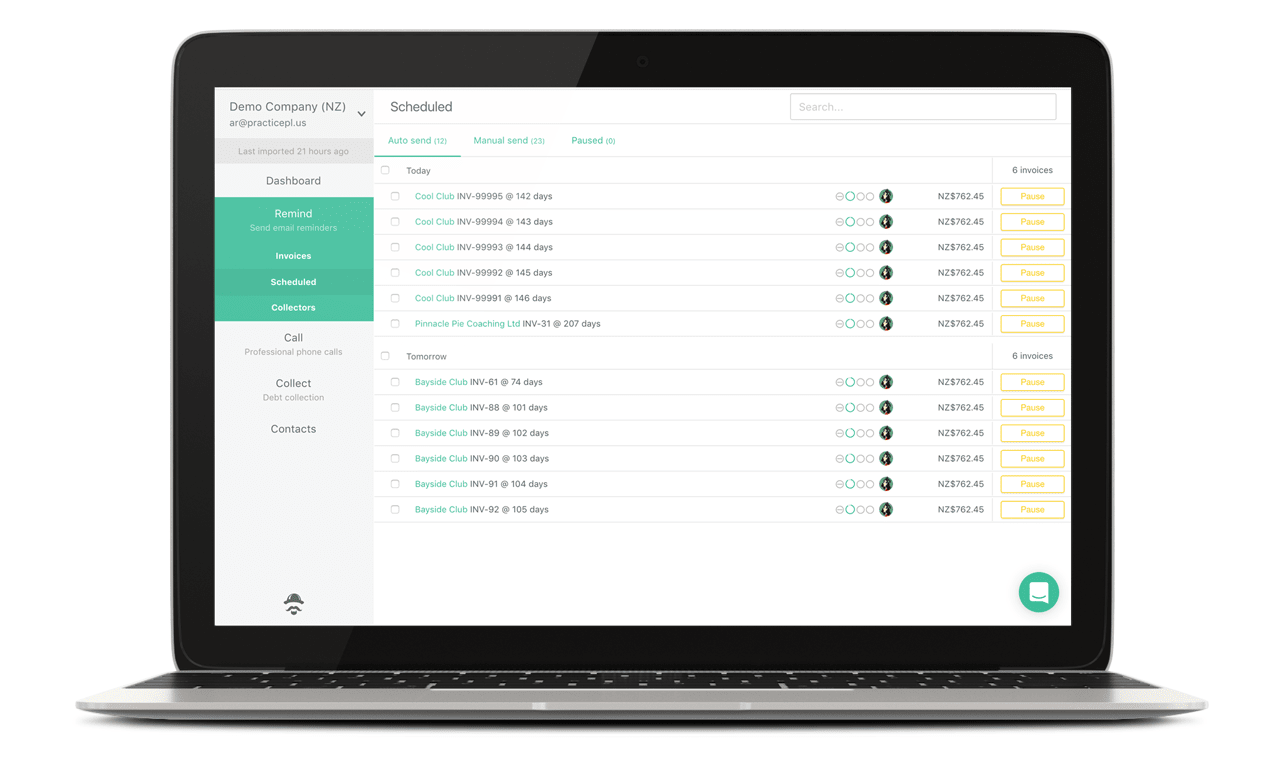 Plus all these great features
Automatic sync
Your information is always up-to-date. CreditorWatch Collect automatically syncs with your accounting software daily.
Consolidated reminders
Save time and effort by automatically grouping multiple invoices into a single, concise reminder.
Sending alerts
Never send a message by accident. With CreditorWatch Collect you're notified before reminders are sent out.
Pre-written templates
Get your invoices paid like a pro with 15+ professionally written reminder templates ready to go.
Auto or manual
Be as hands-on or as hands-off as you want. Send reminders automatically or approve before you send – the choice is yours.
BCC reminders
Stay in the loop by copying in yourself or your CRM on any reminder.
Thank you emails
Send a thank you email automatically when people pay your invoice.
Custom reminders
Add your own unique flavour by writing your own reminders and set your own schedules for added convenience.
Add call notes
Don't forget what you've said. With CreditorWatch Collect you can add call notes for invoices and contacts.
View history
At any time, see the entire history of reminders and notes for each contact and invoice.
Multiple users
Share the job with others. Invite your team, bookkeeper or credit controller to manage the system on your behalf.
Pause reminders
Pause/resume reminders per contact or invoice at any time, then pick up where you left off later.
Remind
was last modified:
October 24th, 2018
by