JANICE HUGHES BOOKKEEPING | AWARUA SYNERGY
Reducing overdues by 72%
and delivering sustainable debtor management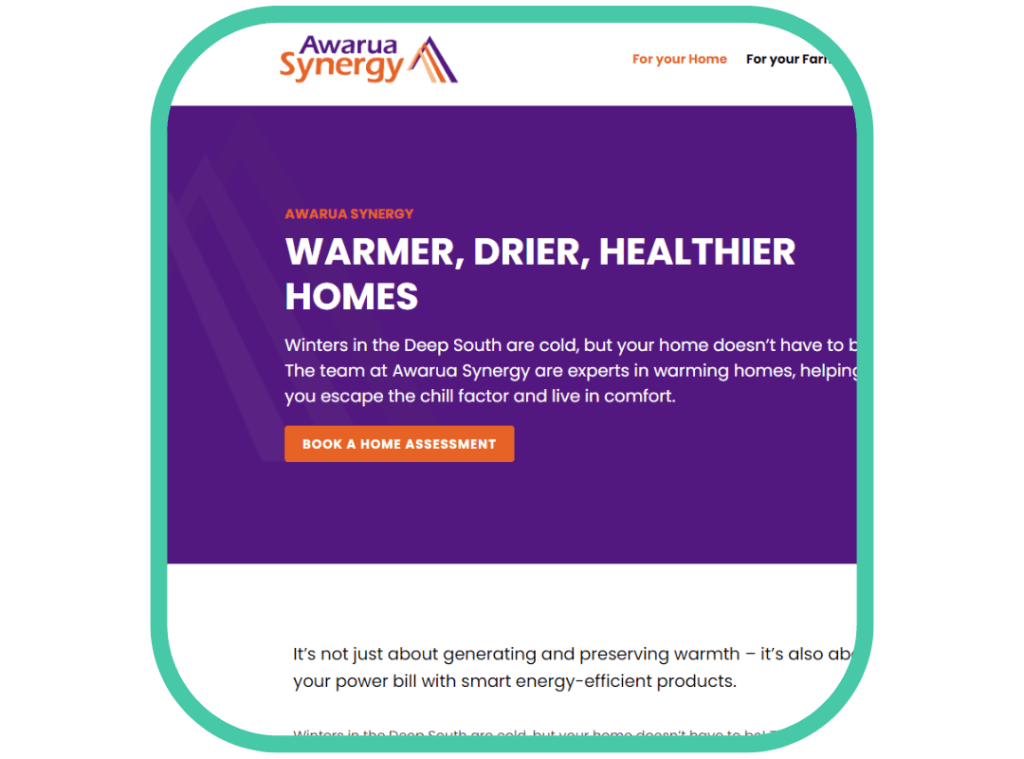 86%
reduction in 90+ days overdue.
68%
reduction in Debtor Days.
72%
reduction in total amount overdue.
THE BUSINESS
Helping businesses stay on track
THE BOOKKEEPER
Janice Hughes Bookkeeping and Business Support
packs a punch. Small but mighty, their skilled team of bookkeepers go the extra mile for their clients. Getting to know them and their business, they take care of the paperwork so owners can focus on their business and not the admin.
THE CLIENT Awarua Synergy are leading suppliers and installers of cost effective, energy efficient products in the deep south of New Zealand. Specialists in taming power bills and creating warmer, healthier homes, they service both commercial and residential customers.
INDUSTRY: ENERGY EFFICIENCY
BUSINESS SIZE: SMALL
CUSTOMER SINCE: AUGUST 2021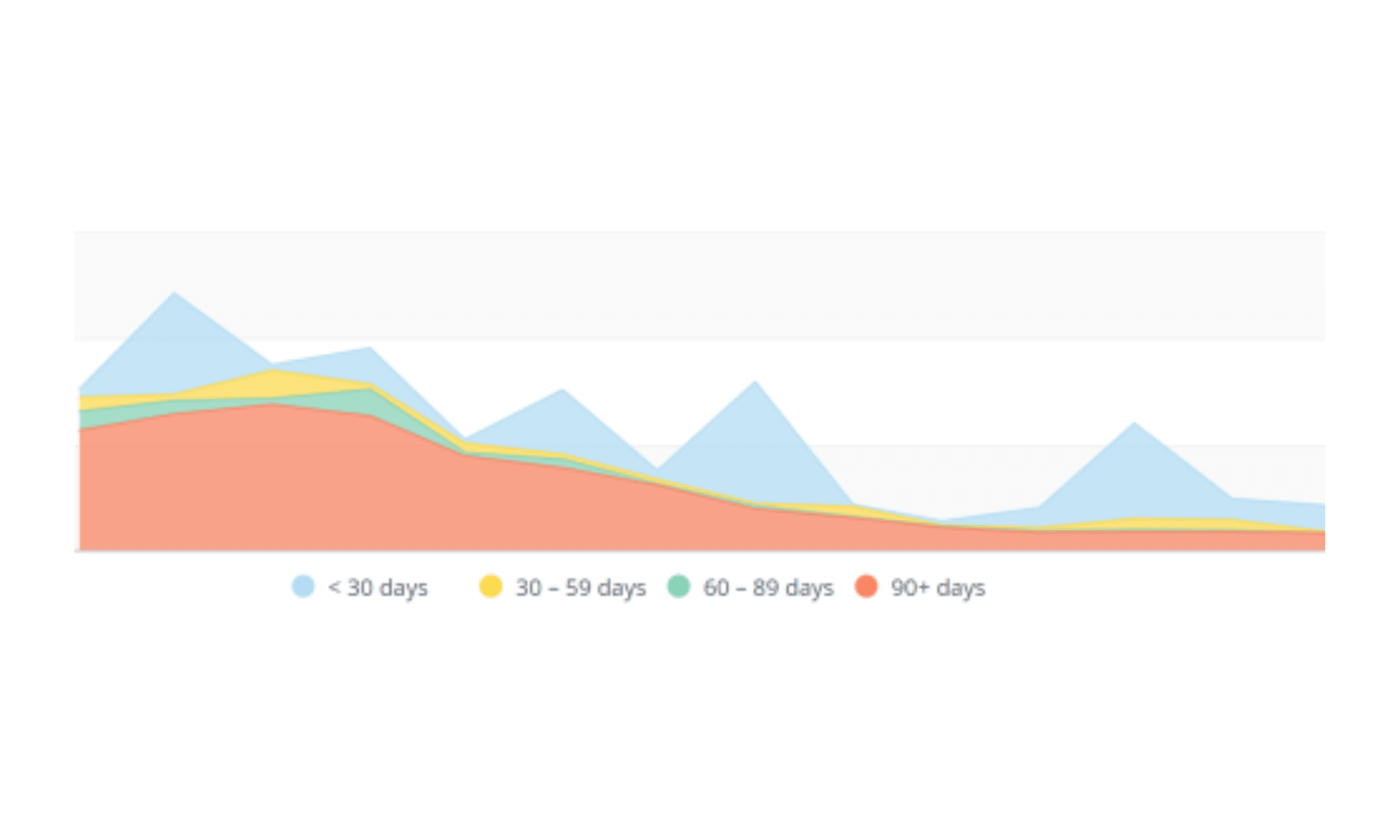 THE PROBLEM
Sustainable debtor management
Before
Janice Hughes Bookkeeping
took charge, there was no process. Debtor management was ad hoc and, understandably, the client was not on top of their debtors. They wanted to focus on the business, not chasing payment. The situation however, was getting worse not better. Some invoices had been outstanding for over 4 years and the 90+ days overdue was blowing out.
Janice Hughes Bookkeeping
stepped in to turn things around.
The challenge for Janice and her team was to take on the debtor management and run it in a sustainable way. They didn't have hours of free time up their sleeve to dedicate to manual reminders and creating lists of phone calls to make. This is where CreditorWatch Collect's AR automation software and call console tool came in.
THE SOLUTION
Outsourcing to trusted bookkeepers
Janice and her team were already trusted advisors. With intimate knowledge of the business and their customer base, it made sense for them to take on the role of managing debtors. Tackling the lack of process, Janice and her team implemented
CreditorWatch Collect's
AR automation software
as a first, crucial step.
Janice Hughes Bookkeeping
understood the business and the different customer types it serviced. With this knowledge they set up four different automated workflows. As customers entered the AR journey, they were channeled into a workflow with messaging and timings that was most appropriate for them.
"It gives us a good process. You go in and you can see, today I've got to phone these people. You know what emails are going out too. So when people ring back you know exactly why they're ringing and what to expect."
Janice Hughes, Janice Hughes Bookkeeping and Business Support
"Nowadays, hardly anything gets to 3 months overdue because we've caught it way before that."
Janice Hughes, Janice Hughes Bookkeeping and Business Support
With the expertise of the Janice Hughes Bookkeeping team on full display, the results achieved over the past 12 months are outstanding:
a 72% reduction in the total amount overdue
a 68% reduction in Debtor days
an 86% reduction in the amount overdue 90+ days
More than 1,700 email, call and SMS reminders have been automated
THE RESULTS
Cash flow from zero to hero
Handing over debtor management to their trusted bookkeeper and implementing
CreditorWatch Collect
has meant that 12 months later, the situation at
Awarua Synergy
is looking so much brighter. With a process in place, Janice, her team and
Awarua Synergy
were finally able to understand what they could actually expect to get paid, compared to what was showing on the accounts receivables.
"I would highly recommend CreditorWatch Collect to any business. I wish we had implemented this years ago, it has made an enormous difference to our cash flow.
Having the support of Janice Hughes Ltd who set this up and managed the process has us allowed more time to work on the business, thank you Janice and CreditorWatch Collect"
Sumaria Beaton, CEO, Awarua Synergy
12 months in, debtors are very much under control. Janice and her team can offer this important service without having to spend hours on manual reminders and tasks. Awarua Synergy can go back to focusing on their business rather than worrying about cash flow and chasing debtors.
Try CreditorWatch Collect for free
Register now for a free 14-day trial. Get full access to CreditorWatch Collect's AR automation software and see the difference putting your AR on autopilot can make to your business. No credit card required.
GET STARTED
Have a no strings chat
Book a call and see how putting your AR on autopilot with CreditorWatch Collect can save you time, get you paid faster and free up your mind to focus on high-value work.
BOOK A DEMO
Janice Hughes Bookkeeping
was last modified:
August 4th, 2022
by