Today we're releasing a new interface to our Call Reports which allows you to instantly see live Call updates, immediately reply to queries and a new calendar function that lets you revisit call history instantly – all in one place.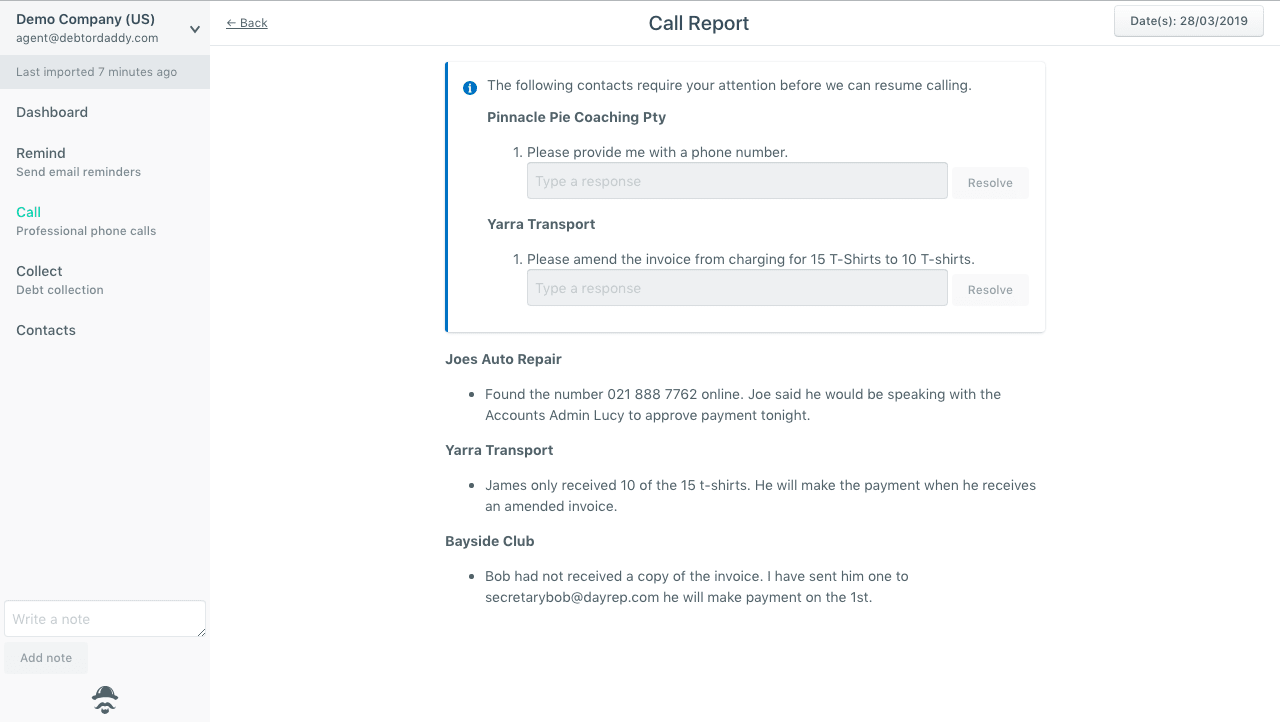 A live feed of all recent Calls
While CreditorWatch Collect's original Call Report layout was a good step forward that helped businesses stay in the loop, it was hard for businesses to identify what customer was called that day. Today we add the logical next step – a Call Report feed that is updated live with your calls.
In just a couple of minutes, you can see what's recently been happening across your Call list and focus your attention on Calls that need your assistance.
Reply immediately to inquiries
Some Calls result in our Receivable Specialists requiring more information before they can carry on with the Call process. These need to be resolved by you as quickly as possible, as these contacts cannot be called again without your assistance. Our new update streamlines this process.
Prior to this update, you had to click on individual customers' call reports to be able to reply to any inquiries. Now, they are all listed in one consolidated view, making it quicker for you to respond and resolve.
Easier access to your customer's call history
Our new interface includes a calendar function that allows you to see all the Calls our Receivable Specialists have carried out on a certain day or time period. Previously, if you wanted to find a past Call it would take some serious scrolling action through the activity feed to find it.
Send us feedback
We'd love to hear what you think about the improvements to reporting and if you'd like to learn more head to the support centre for a comprehensive guide of the new functionality.
The new Call Report: See all your Call updates in one glance
was last modified:
October 30th, 2019
by