One of the secrets for a stress-free (and hands-free) accounts receivable process is using smart automation.
Automated email reminders are a good start, however, extending this to include Automated Calls makes for a seamless, optimal AR process.
The earlier our AR specialists can pick up the phone, the sooner they can resolve any issues and get cash flowing again. From experience, often customers respect the business more for having sound AR practices, if you call them on a regular basis, about their accounts.
Automated calls from our friendly accounts receivable specialists have been a game-changer for many CreditorWatch Collect users. They're saving more time, resolving customer issues faster and collecting cash a lot faster too!
Here's what a few users have to say…
"I like how if the emails aren't working out they automatically transition into Call. There's nothing else out there that can do that, especially not within New Zealand as well." 
"I love that we are able to customise the invoice reminder emails and calls to suit Mint. Thanks for all your help so far CreditorWatch Collect team."
"Easy to use and love all the customisation options to make the whole process suit our business model. CreditorWatch Collect has made our process so much easier and effective."
How do they work?
Login to CreditorWatch Collect and edit a Collector. You'll see an additional step in the reminder sequence called "Move to Call".
Simply set the number of days to wait after the final reminder to move an invoice to Call, and you're done! Now your invoices will automatically be assigned to your CreditorWatch Collect AR specialist once all reminders have been sent.
When your AR Specialist makes the call they'll also highlight to the customer any other invoices that might be overdue or coming up soon.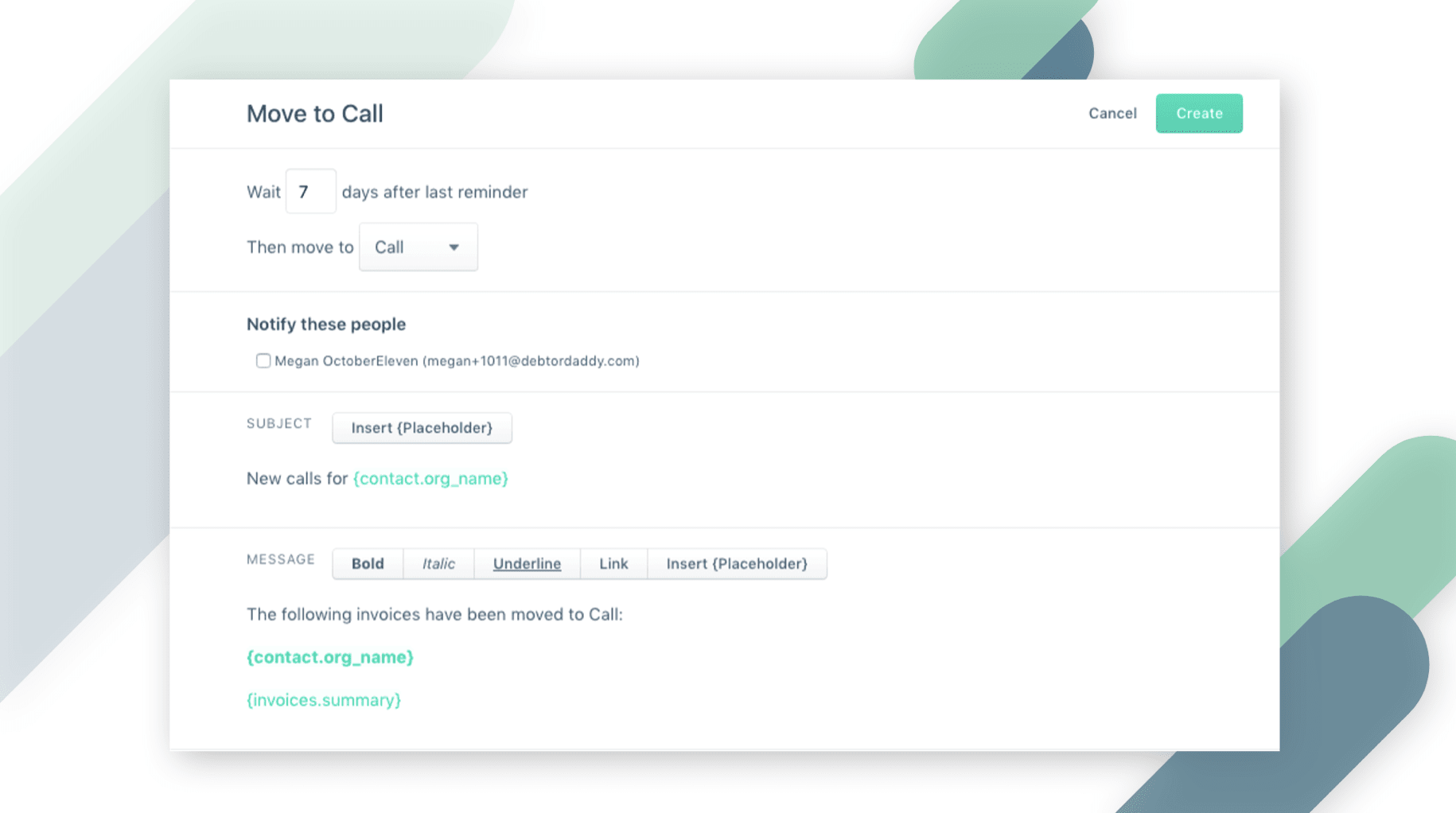 We're here to help
If you'd like to learn more about the software head to our support centre for a run-through of the new functionality. Alternatively, book in a time with one of our Receivable Specialists for a free demo. 
Our Call service just keeps on getting better
was last modified:
October 2nd, 2019
by