We're excited to announce our new partnership with invoice financing service FundTap. FundTap turns outstanding invoices into immediate cash so businesses can grow stress-free without being restricted by a shortage of cash.*
Cash flow issues from long payment terms can cause serious headaches and hinder business growth. Partnering with FundTap will allow CreditorWatch Collect customers access to fast, simple and transparent business funding that will keep them moving forward.
"Partnering with FundTap was a no-brainer," says Matt McFedries, CreditorWatch Collect CEO. "Their system is brilliant, it's simple to use and they've got the same mission as us – creating a world of stress-free cash flow. Having access to this funding will open up a whole range of new opportunities for our customers."
"FundTap's one focus is solving the cash flow solutions of small businesses," adds FundTap Owner and Director, Matt Peacey. "The ability to manage, automate and collect invoices is critical to cash flow and CreditorWatch Collect has mastered it."
"We are incredibly excited to partner with CreditorWatch Collect to create an end-to-end cash flow solution so businesses can stop worrying about cash flow and get on with doing what they do best."
What FundTap customers have to say
Phoenix Kitchen Transformations cash flow issues were based on the need to buy materials in advance, pay contractors during a renovation, and financially support the development of many designs at different stages all at once.
Owner Aaron Orchard knew invoice financing was a fast, trustworthy alternative to traditional bank lending. They selected FundTap due to its simple processes and compatibility with Xero.
"It's made finances a lot easier, I can buy materials in bulk rather than as I go, which saves me money and valuable time," says Aaron. "FundTap allows the leeway for strategising financially to remain competitive and maintain momentum for continued growth."
How does it work?
FundTap links seamlessly with CreditorWatch Collect to make funding your business simple – just a couple of clicks to access as much or as little money as you need. Head over to our help doc to see how it works.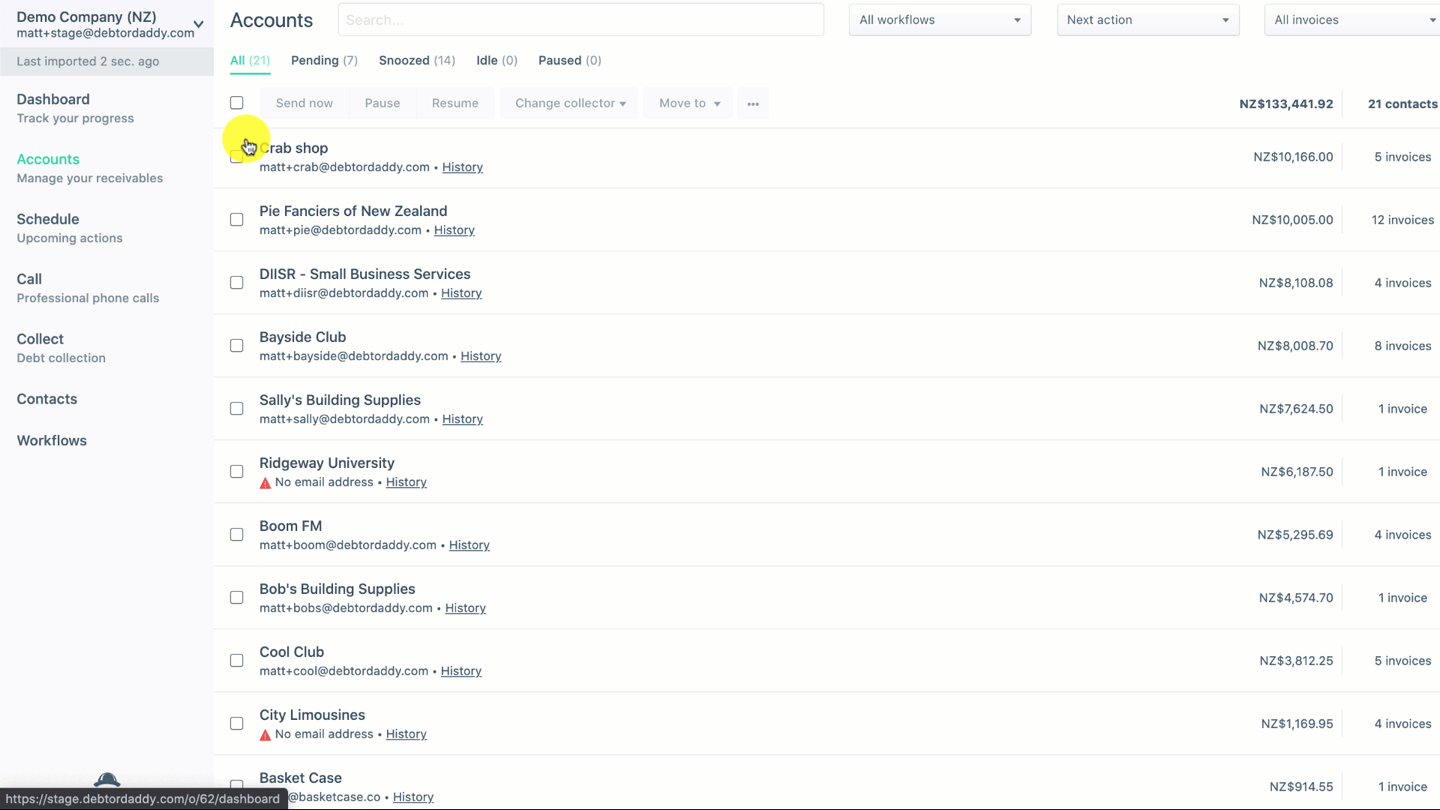 Any questions?
Click here for more information. Or, if you're after some specific advice, talk to one of our incredible Receivables Specialists or alternatively, head over to FundTap's FAQ page. 
*FundTap is only available to CreditorWatch Collect customers in Australia and New Zealand.
CreditorWatch Collect partners with FundTap to offer SMEs a complete cash flow solution
was last modified:
February 9th, 2021
by