At CreditorWatch Collect we don't just believe in the power of technology, we also believe in the power of the human touch. ⁣
⁣
Alongside our smart software, our experienced Receivables Specialists, based in New Zealand, work as your virtual employees. ⁣
They become part of your extended accounts receivable team which you can easily scale up or down each month according to your business and cash flow needs.⁣
What a CreditorWatch Collect Receivables Specialist can do for you:
Creates, monitors and improves your accounts receivable process over time
Provides weekly and monthly performance reports
Automatically phones clients according to your agreed rules and processes
Re-sends invoices and responds to client queries
Sends manual email reminders and demand letters as required
Highlights difficult clients or disputes that need your attention
Saves time by identifying small errors such as incorrect email addresses
Negotiates and monitors repayment plans
Builds rapport with your clients
In our experience, email reminders will keep a percentage of your debtors under control. However, the human touch, via email and phone is needed if you want to achieve optimal results in terms of cash flow, efficiency and customer service.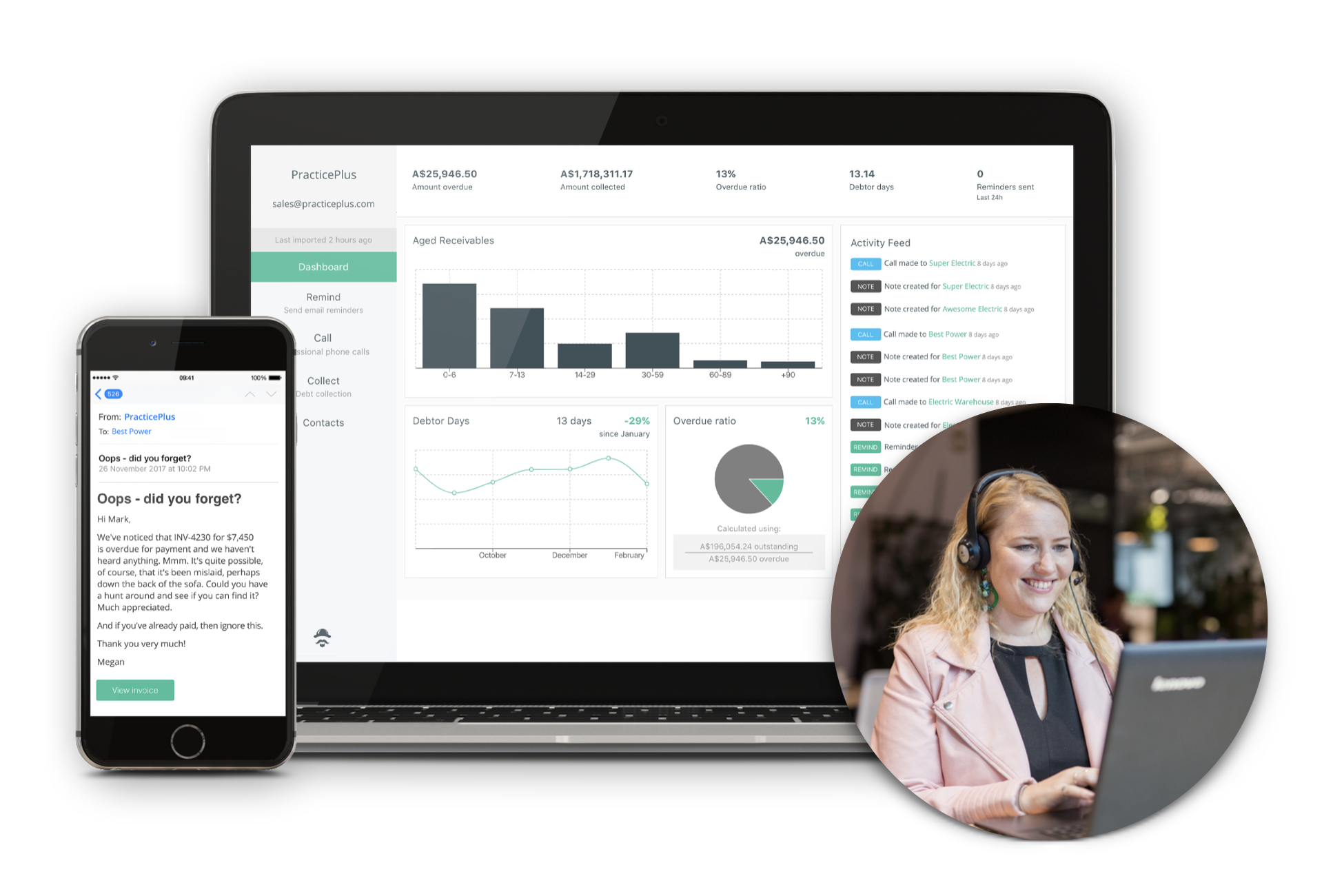 Case study for Kendons Wellington
CreditorWatch Collect has provided a fully outsourced accounts receivable service to Kendons Wellington since July 2018.
Kendons had a part-time person working four days a week to manage receivables over several years. However, they lacked the dedicated software and training to keep debtors under control. They're now happily deployed elsewhere in the business.
In the first three months of working with them:
We reduced debtor days by 37 per cent, freeing up ~$350k in cash
We reduced +90 day debtors from $220k to $115k (a 47 per cent reduction)
Want to join them?
Book a free 15-minute demo with one of our Receivables Specialists today, or start a free 14-day trial (no credit card required).
What is a Receivables Specialist?
was last modified:
November 26th, 2019
by